Cold War between Tollywood Top Producers ?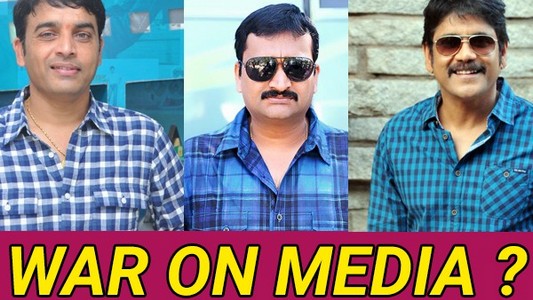 Recently, producer Bandla Ganesh issued a notice to press that stated that he considers the whole Telugu media as his family which he doesn't belong to the producers' syndicate which has recently determined not to entertain one or two of electronic media channels and to provide publicity material to only choosen TV channels.
The decision of the thus known as producers syndicate has invited the anger of not simply one or two of small producers but also many high league producers. even though none of those top producers are coming out in open with their dissent, within reports say that there has been a silent conflict going rampant with each passing day.
Now, leading actor and producer Akkineni Nagarjuna too has publicly disassociated himself from the producers syndicate. Nagarjuna said that Annapurna Studios is nowhere connected to those who build their own call in spite of the interest of the Film Chamber and Telugu Film Producer's Council. Nagarjuna said that he maintains good relationship with the print and electronic media which he respects any call taken by the AP Film Chamber and the Producer's Council.