Tollywood industry most awaited award function is likely to telecast next weekend. And Chiranjeevi being Tollywood industry mega star, there has been some special arrangements made for him. So this award function will be aired on Maa TV, where the management is taking precise steps to make the mega star feel special. The event is expected to take place at hotel, Novatel, Hyderabad on 12 of June 2016.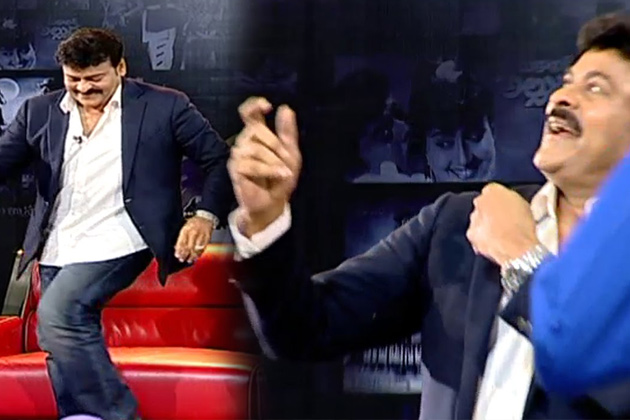 This awards night is so exciting and special this year, because Chiranjeevi is performing live for the first time in any awards function. So definitely it makes the channel to take steps to ensure the smooth functioning of the show and it is heard that the channel is spending around 5 crores for this award show.
According to the sources, the channel is planning to host a felicitation ceremony along with a pleasant welcome performance for the mega star. Not only the channel is working hard to hit the show, we can see Chiranjeevi too working hard for performing live at this award function night. He has been rehearsing in the Annapurna Studios in Hyderabad. Some shots were leaked, while Chiranjeevi was practicing in the studios.
Currently we can see, Chiranjeevi making his comeback in the Tollywood industry with Kanththi remake. This movie, "Kathilantodu" is expected to be 150th film of Chiranjeevi's film industry. The movie is taken under the direction of V V Vinayak which is seen to be shot under the premises of Ramoji Film Industry, where a big Jail Scene set is getting prepared. The actor will be seen playing a role of prisoner who made an escape from jail. Also a dual role will be performed by the actor. Lastly, the movie is expected to finish its shoot and the team is planning to release it on the occasion of Sankranthi 2017.