Censor board orderd 1 Nenokkadine movie unit to pay fine?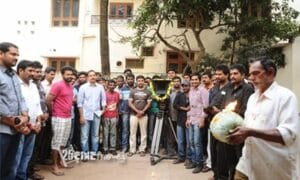 The censor work of 1 Nenokkadine starring Mahesh Babu and Kriti Sanon has been completed today. It has got a U/A rating as expected. However the makers had to pay a small amount as fine reportedly for going ahead with censor ratings in advertisements even prior to the censor. The censor board forbids the producers to publish release date with censor rating without actually completing the censor.
One might have noticed that from the past two days the posters of the movie had contained the release date with censor rating. The makers had gone ahead with the paper publicity as there was not enough time for them to wait. The film hits the screens on Friday worldwide and if they were waiting for the censor to take place and then start the promotion and booking, it would surely have dented a bit in the opening. Now with a two days head start, 1 Nenokkadine is going to be on time wherever it releases and there would be no last minute hassles with prints at all.