Calling actors as DOGS hurt: Vishal
Bandla's Bumper Offer to Nikhil | Mahesh requested Trivikram Srinivas? | Telangana insulting their own GOD: RGV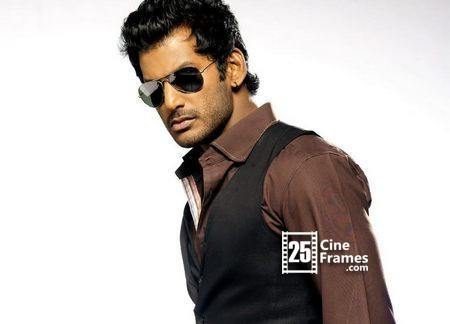 Actor Vishal has sent a press statement in relation to a speech by the Nadigar Sangam President and actor Sarath Kumar today at a meeting in Trichy. "I am completely shocked to hear such words from the Nadigar Sangam President, Mr. Sarath Kumar, which is obscure and fake. As an actor, I respect each and every member of the Nadigar Sangam and am ready to accept their decision of me being expelled from the association, if they insist. But I would kindly request Mr. Sarath Kumar to furnish the exact proof regarding my speech against the association.
RaviTeja Shock from Bollywood | Gopala Gopala First look details | Heroines playing cricket for 'Memu Saitham' event
It really hurt my sentiments as an actor, when Mr. Radharavi and Vice President Mr. K.N. Kaalai, addressed actors with unpleasant words, especially the latter who used an unparliamentary term such as 'DOGS'. As per Rule No. 13 Act, any association members hurting the sentiments of actors are strictly punishable. In fact, veteran actor Kumarimuthu was alleged of such acts and was moved out. If this is the case, then Mr. K.N. Kaalai and Mr. Radharavi deserve the same stern actions for their pain-inflicting words.
Actress Nude Gifts for Rohit Sharma | Actress Anasuya had Tattoo on her chest | Jr.NTR Remake
My only concern is that justice applies the same for all, irrespective of their positions and with accordance to this, both Mr. K.N. Kaalai and Mr. Radharavi have to be immediately expelled from the Nadigar Sangam.