Buy Aagadu movie Black tickets in black on Quikr and OLX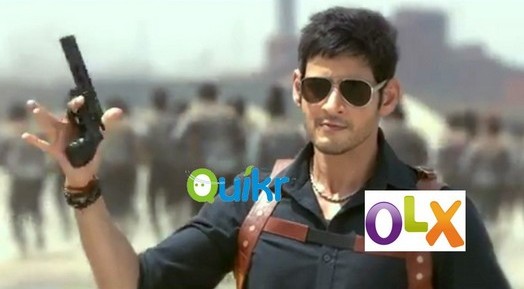 The time is ticking and we are barely few hours away from September 19th. And Aagadu directed by Srinu Vaitla starring Mahesh Babu and Tamannaah in the lead roles is set to hit marquees with expectations riding sky high about the movie.
A very high range lobbying is happening and a huge competition is on for the film tickets. The pressure has become so high that nobody in the multiplexes is picking up phones also. Here is one such instance which showed Aaagdu mania.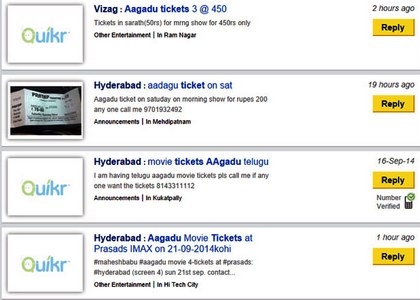 The black tickets of the film were available online and people selling them using Quikr and OLX. As per the latest reports available there are atleast five posts on QUIKR selling black tickets in Hyderabad and Vishakapatnam.
They have increased the ticket price by about more than 400 percent (three tickets of Rs.75 each asked for Rs.1000). Even the benefit show tickets were also seen in another online site olx.
This is mere example of Mahesh mania and it shows the sky rocketed hype on Aagadu. Mahesh's fever is everywhere now