Beware of Dil Raju's 'Directors'!
Dil Raju, one of the most popular directors cum producer is being lauded by many people in the Tollywood film industry. With the recent developments in Tollywood industry most of the other directors, actors and producer are praising prevalent producer Dil Raju. His command on some directors is being admired.
At one point of time, Dil Raju has shown his perceptiveness in movie business. A few years back, he produced some films but unfortunately he failed as producer. Recently, he has lost that magnificence as some of his recent movie productions turned out to be failures.
But unexpectedly, he is getting admiration after the disappointment of Mahesh Babu's latest movie 'Brahmotsavam'. Srikanth Addala, the director of Brahmotsavam is the discovery of Dil Raju. The director who made his debut with 'Kotha Bangaru Lokam' movie was under the production of Dil Raju's which was a blockbuster hit.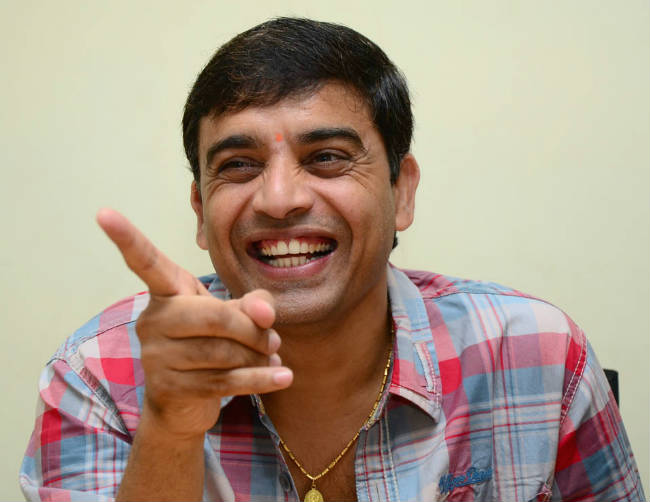 Later, Srikanth Addala directed 'Seethamma Vaakitlo Sirimalle Chettu' with popular stars Prince Mahesh Babu and Victory Venkatesh, was also under the production of Dil Raju. With this movie,Srikanth Addala has become one of the most popular and top directors. After the release of this movie, he detached with Dil Raju and stirred towards other producers.
The next movie was 'Mukunda' starring Varun Teja, which wrecked and the director received huge criticism for his bad direction. Even then, Mahesh believed in him and gave a chance to direct 'Brahmotsavam', a complete family entertainer for PVP Cinema. But, that movie has left disappointment and turned out to be a flop.
Srikanth Addala did his two consecutive movie left as flops as the movies were produced by some other producers. This clearly indicates that the movies which he had directed without Dil Raju remained as flops. So, this shows that Srikanth needs a strong hand like Dil Raju to control him. This is reason behind the sudden admiration to Dil Raju.
Likewise, another Dil Raju's camp director Bhaskar didn't carry any blockbuster hits after he broke off with Dil Raju. The disappointment and failures of these two directors has elevated the name of Dil Raju.