Balayya, What a Simplicity!
The 100th film of Nataratna Nandamuri Balakrishna which is titled as Gautami Putra Satakarni has completed its first schedule shooting recently in Morocco. Currently, the movie unitisgearing up for the next schedule. After a frantic two-week shooting schedule in Morocco city, the entire movie unit of Balakrishna's Gautamiputra Satakarni is now back to the city. The movie is directed by the popular director Krish Jagarlamudiunder the production house First Frame Entertainment.
In the meantime the movie makers are planning to release the first look of Balakrishna in the movie and also fixed the date for the first look release. The first schedule shooting of Gauthami Putra Satakarni was shot in Morocco and most of the action sequences have been magnificently shot in the first schedule.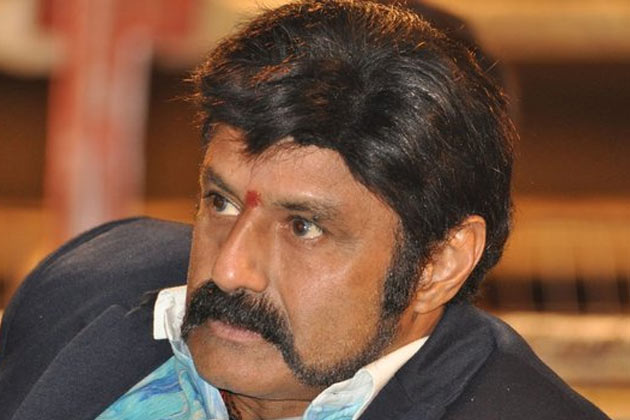 Gautamiputra Satakarni Shooting Morocco
The director Krish Jagarlamudi who is working for movie shot a huge warfare scene between Balakrishna, who is playing the title role of Satakarni, and Kabir Bedi. Approximately, 100 artists were required for the war scene along with 200 horses and camels. However, the movie unit has successfully completed its first schedule in Morocco and are back to the city.
The latest news is that the most popular in Tollywood film industry and MLA Nataratna Nandamuri Balakrishna amazedeveryone by travelling in economy class. After wrapping up the shoot of his 100th film Gautamiputra Satakarni's first schedule in Morocco, NandamuriBalakrishna travelled with the whole movie unit in the economy class.
Without travelling in the First Class which is meant for rich people, Balayya kept his stardom away and travelled in Economy Class from Abhudhabi to Hyderabad. Apparently, thefellow passengers who travelled along with the star hero went crazy when they say that he was none other than Balayya.
Balayya has once again proved his simplicity and down-to-earth nature. Usually, Balakrishna considers the betterment of producer by reducing the cost wherever and whenever possible. With the latest happening, Balayya once again evidenced he's just like a common man.The 100th movie of Balayya is scheduled for a grand release on January 12, 2017 for the occasion of Sankranthi.