After Dictator Balakrishna is busy with the Film Gautamiputra Satakarni under the direction of National Award Winner Radha Krishna Jagarlamudi. recently a news was going viral Hindupur sitting MLA Balakrishna who has gained much popularity with his appearance on the big screen as an actor is going to celebrate his 55th birthday this coming 10th of June.  Every year Balayya celebrates his birthday with much pomp and glore with his fans and party members. This year his birthday is going to be celebrated in US very grandly in Bay Area.
The celebrations of Legend of Telugu industry are going to be held in a big way this year in which approximately 2000 fans are going to take part in.  All the fans will be participating in the celebrations of Balakrishna's birthday.  It is said that the celebrations are going to be held prodigiously.
Balakrishna 55th Birth Day Celebrations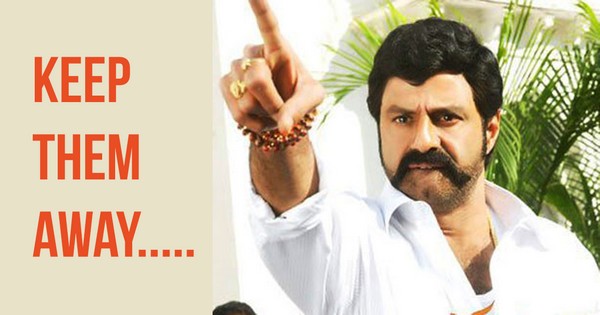 Balakrishna wants Komati Jayaram To Stay Away From His Birthday Celebrations
As per a source it is said that Dictator has passed strict instructions to keep Komati Jayaram and other TANA team members away from the celebrations of his birthday.  Even though they will be participating in the birthday bash, they will be just allowed to take part in the celebrations just like other audience.  It is said that they won't be allowed to share the same stage or space with Balayya in the celebrations.
This is all because Komati Jayaram has been highlighted by the TDP members a lot lately and he is doing lot of publicity stints lately by updating his photos to reflect his VIP status in India to grab the eyes of the people, which created quite a fuss among the people of Andhra Pradesh.  It seems like the publicity stints and highlighting of Komati Jayaram by the TDP members did not create a good image in the eyes of Balayya, which made him take that decision to keep those away from his birthday celebrations.