Aravind Swamy annoyed by Ram Charan
Arvind swamy is a veteran actor who has given great hits like roja in the kollyoowd industry. And in the upcoming films, arvind is going to be seen on the big screens of tollywood industry. Arvind has signed for a debut in the upcoming telugu film "dhruva" where ram charan teja and rakul preet singh are the main leads. the director of this movie is surender reddy. The story line of the film dhruva is taken from a tamil blokbluster "thani oruvan", where arvind played a role of protagonist. Likewise in this tamil-telugu remake arvind is going to play his same role here too. So if things are normal what has made arvind getting annoyed with ram charan teja?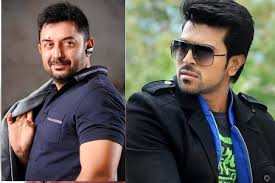 Aravind Swamy irritated with Charan
What happened to be is, ram charan is cancelling the official dates for the shoots and is procrastinating the shoots. The shoots for dhruva which was likely to start on 22 may has still not begun. And Arvind is trying his best to come on what so ever dates allotted for dhruva shooting. His is adjusting all his work for dhruva but the adjustments were of no use later, when the shoot got postponed. Also because of so many schedules getting postponed, many technicians have taken their leave on this project.
Arwind swamy is a senior tamil actor. He is highly not satisfied with ram charans behavior, because he is very rigid with his schedules and discipline. Also working on dhruva signifies arvind's turning back to tollywood industry. According to the team plan the movie was expected to hit the screens in the month of august but now it has got postponed to be released in the dusshera season. Initially the cameraman for the project was A seem Mishra but now since he left the project PS vinod will be handling the camera.