ANR has Cancer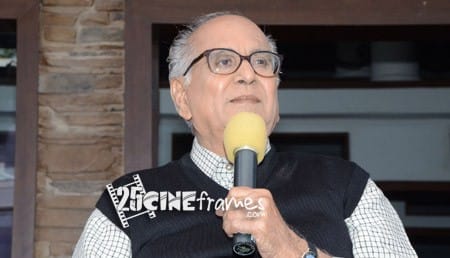 A huge shock to the Telugu film industry! legendary actor Akkineni Nageswara Rao today arranged a special press meet at Annapurna studios and revealed that he has cancer! Speaking about his medical condition, ANR told media that " As I was suffering from severe stomach pain, I got a medical check up done and the reports revealed that I had cancer!"
Disclosing further, ANR also said that "I don't want the press to start rumours about my health condition, so I have decided to reveal it myself". Speaking about his life, ANR said that "I have no complaints and had lived my life it to the fullest."
ANR is currently acting in the multi-starrer movie "Manam" starring ANR,Nagarjuna,NagaChaitanya which was expected to hit the screens by the second week of December 2013.
25CineFrames.com prays for a speedy recovery of the living legend of Indian Cinema Dr.Akkineni.NageswaraRao.