Allu Arjun's Son as Santa Claus!
Ram Charan forces Sania Mirza divorce! | Krishna Vamsi's Lady oriented film with Tamanna Details | Mahesh Babu in serious Problem! What's that?
Visit Allu Ayaan FULL Latest HD Photos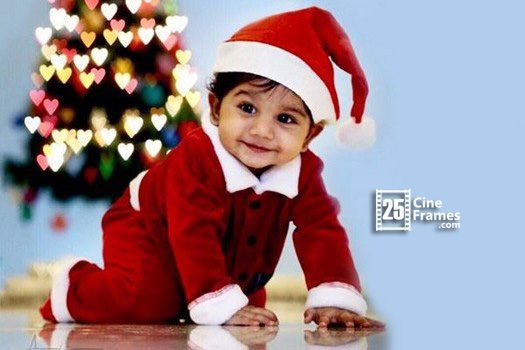 Allu Arjun is a stylish star and he won't miss any chance to make his son as Stylih.On the eve of Christmas day Allu Arjun posted a pic of his son Ayaan in his facebook page and it was attracting many of his fans.Ayaan got dressed up in Santa Claus avatar and this 8-month Old Child is so charming in this special getup.
Mahesh Babu and Shruti Haasan are taking Life Risk! | KS Ravikumar opens up about Lingaa climax | Senior Actor Ahuti Prasad was admitted in KIMS
''This little Santa exemplifies the Yuletide spirit in the truest form. …. The sparkle in the smile, the twinkle in the eyes and the tree of 'love' just behind announce that life is all about love – unadulterated, undemanding, yet unyielding…. ''Allu Arjun posted this pic on his Facebook page. Happy Christmas …. Merry Christmas……
Police caught Nagarjuna's Niece for drunk driving | Interview of Swetha Basu – After The Prostitution Scandal | Venkatesh a man on his words and Law