Allu Arjun rubbishes divorce rumors
Renu Desai Is Against Pawan Kalyan? | Tough Time For Jr NTR And Mahesh Babu | Allu Sirish misbehaved with Media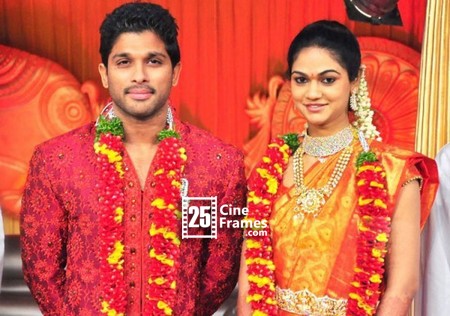 Ever since Allu Arjun claimed that he isn't in a hurry to have kids while speaking to a leading daily, a section of media tried to sensationalise it by adding their side of the story. Reports casting aspersions on the couple's wedding being on the rocks have been doing the rounds on the internet.
Mega Director Comments Balayya | Rakul preeth singh an director says ? | Akhil Romance with Tamnna Bhatia?
Finally, Allu Arjun decided to put an end to the speculation. "Both Me and Sneha are madly in love ever since we started seeing each other and are happily married. Though I am habituated to rumors being in the show business for so long, Sneha and her family are yet to get used to them. To all my yellow media friends, we are happy in our relation and planning to have kids in few years," responded Bunny, while speaking to a television channel.
Baahubali Dialouges Leaked ? | Sunny Leone Unseen Photos Collection Pics | Heroines playing cricket for 'Memu Saitham' event
Well there you go. Hopefully that will be end of the speculation, at least for now.