Allu Arjun promises to give Nitya Menon another chance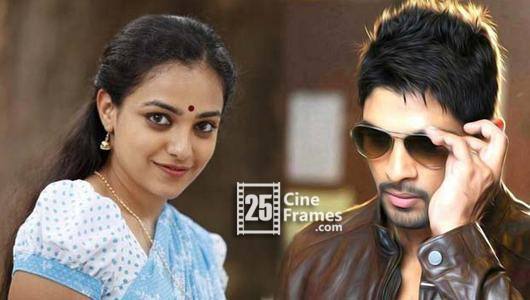 Nithya Menen is taking a huge risk by playing the sister's role of Allu Arjun in his upcoming film S/O Satya Murthy. Doing the sister's character at the critical juncture in her career is not a joke. Not many heroines would have taken up this role. Nithya always sees if the character is challenging or not.
Nithya Menen is not worried of being sidelined after the release of S/O Satya Murthy. "Savitri garu played sister to NTR in Rakta Sambandham and later romanced him in many films. Even Aishwarya Rai did the sister's character in Sharukh Khan's Josh and paired up with him in other films after that. I don't think this character will hamper my future in Telugu films," she said.
In fact Allu Arjun promised to do another film with Nithya Menen very soon. He is so pleased with Nithya taking up this very important role in S/O Satya Murthy that he decided to do a film with her shortly.