Akhil giving heart attack to Tollywood Heroes!
Rakul Preet Singh slapped Dhanraj | Jr Ntr Six Pack in Temper Kajal Leaked Stills | Renu Desai comments on Gopala Gopala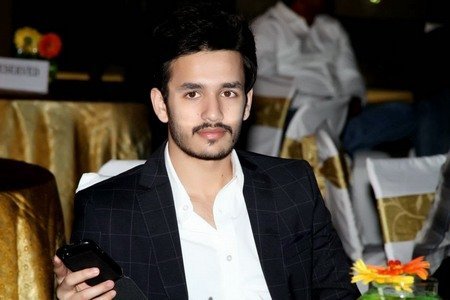 There's no doubt that Akhil Akkineni is all set to give heart attack to the Tollywood industry soon. The most leading actors of Tollywood may be faded with this young charm hitting screens soon. When there are stars like Venkatesh, Ram Charan and Srikanth, Akhil snatched the lime light.
Pawan kalyan Statue for the first time in AP | Akhil can be a threat to Allu Arjun | Gopala Gopala First Look ULTRA HD Posters 
These four were the captains to their respective teams and were representing them. But Srikanth was a substitute representing the NTR's team. Even Akhil stands a substitute representing Nagarjuna who was not available for the Curtain Riser.
When there are many senior players in the team like Kalyanram, Naresh, Nikhil and Naga Shourya but Nagarjuna gave the opportunity of unveiling the team's spirit. So, even Nag knew that Akhil can snatch all the attention from the senior heroes.
Even the other team mates of Nagarajuna wanted Akhil to be the leading one. This is a positive sign of the actors where they prefer talent more than seniority. As we already know that Akhil was taught cricket in very young age. So, should wait to watch his game!
Dil Raju Apology for Sharing Pawan Kalyan's Number  | Jr Ntr  Kajal Agarwal Temper Posters | Bad news for Gopala Gopala?