Akhil Akkineni's Adventures For Mountain Dew
Pawan Kalyan's house was Demolished | Intresting News for Fans of Actor Mahesh Babu | A Female fan open letter to Pawan Kalyan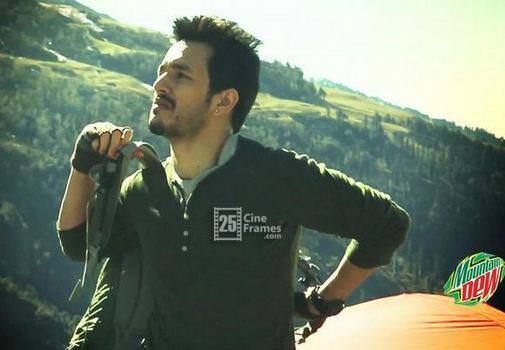 Featuring in the latest commercial of soft drink Mountain Dew, young hero Akhil has mesmerized again with his rugged look. This time he got couple of Telugu dialogues to mouth "Risk lekapothey.. life lo dorikedi raskulu maatramey", in his second television ad after he sizzled in Titan TV spot earlier.
Puri showing special intrest on Adah | Avunu Heroine "Poorna" and Cameraman caught in Hotel room | R G V to commit suicide!
The advertisement is all about taking risk, challenging the impossible and scaling a mountain, before jumping from the pinnacle in a fly-suit. But there is a cause behind it. There are these rare "Kurinji flowers" that blossom once in 12 years in a secret valley in Himalayas. In fact, Akhils goes beyond limits only to catch up these flowers. In tamil version of the ad, hero Arya replaced Akhil, as Mountain Dew's lead man.
Prabhas given a bumper News | Swetha Basu revealed what happened in hotel that day | Venkatesh a man on his words and Law
[youtuberesponsive listtype="custom" listvalue="YoDHlZMVw-A" center="true"]