Akhil Akkineni to romance Alia Bhatt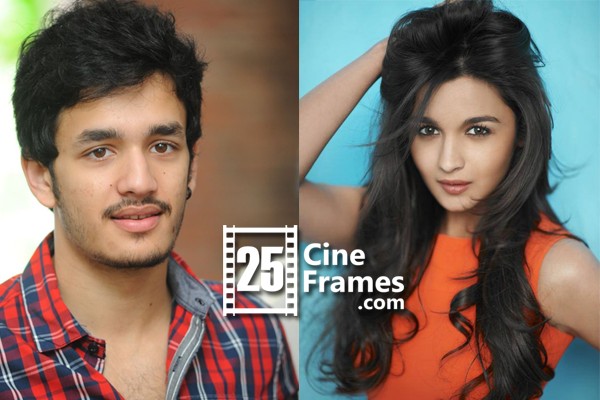 Alia Bhat is the latest Bollywood teen sensation. The stunning beauty is undountedly India's heartthrob and is a star in the making.
Akhil who has already won many a Telugu movie lovers hearts with his Sisindri act, was at his best in the little cameo he did in the family multistarrer Manam. The movie is still running to packed houses with people raving at his cameo and young girls going fida for his handsomeness.
Now imagine the awesomeness of Alia Bhatt is going to team up with the handsomeness of Akkineni Akhil – a great love story beckons, no?
And that's what Nag has planned for us. Alia Bhatt is going to be paired opposite Akhil in Akhil's debut project. We do not have more details about the project but there are rumors that Ashwini Dutt will be the producer and sentimentally Nagarjuna felt he could be the right producer to give the launch he wanted for Akhil! It is said that even Annapurna Studios banner too will co-produce the movie.
Watch this space for the spicy updates on Akhil and Alia Bhatt's romance (onscreen)!