Again Lucky Chance to Trisha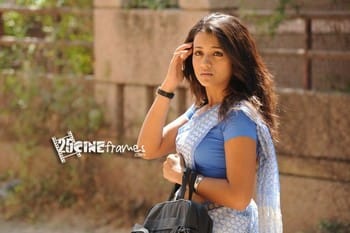 Before you get into any conclusions, we are referring to Kannada Power Star Puneet Rajkumar here.
Trisha, who has been entertaining Tamil and Telugu audiences for last ten years, has been approached by Tollywood producers for their upcoming Kannada film with Puneet Rajkumar.
14 Reels Entertainment that produced Mahesh Babu's Dookudu is all set to remake the same film in Kannada with Sandalwood Powerstar Puneet Rajkumar. As the film demanded a famous actress, makers have contacted Trisha, who is contemplating her Kannada debut for last two years.
However, there is no official announcement and neither Trisha has signed the project. But the makers seem to have convinced the actress for whopping salary. If everything falls in the right place Trisha will be seen in a Kannada movie soon.