Actress Priyamani Gets Engaged To Her Boyfriend
One of the popular and gorgeous Southern actresses Priyamani has finally got engaged to her boyfriend Mustafa Raj. Priyamani is quite prevalent for her work in National Award-winning Tamil film "Paruthiveeran" among other movies. Priyamani happily shared this news regarding her engagement with her boyfriend Mustafa Raj on her official Twitter page on May 29th, 2016 i.e., on Sunday.
Malayali beauty Priyamani has finally taken the significant plunge in her personal life. The actress has finally got engaged to her boyfriend Mustufa Raj in a private ceremony at the residence of Priyamani in Bengaluru on Sunday. Not many have attended the ceremony as only family members and close friends of the couple were invited to elegance the engagement ceremony.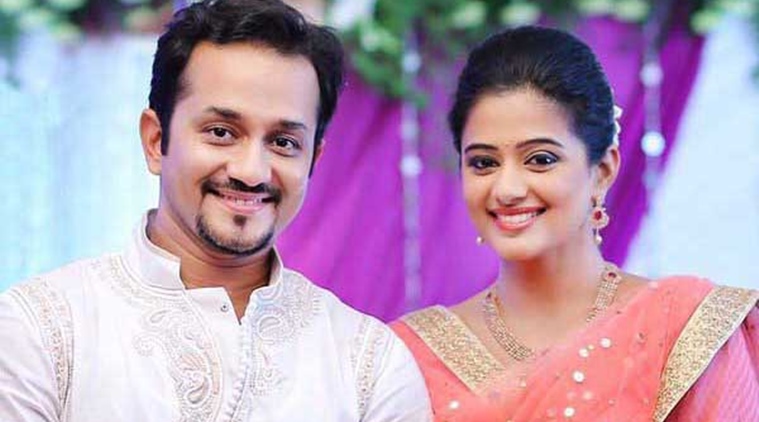 Priyamani got engaged on Friday the 27th at a close and private function in Benguluru and she then shared it with everyone on Sunday via the micro blogging platform. Both Priyamani and Mustafa had loved one another for a long time. Initially, during an IPL cricket match, love flourished between Priyamani and Mustafa where the actress was encouraging for her much-loved team while Mustafa was busy with the event management of the IPL matches.
Soon after meeting each other, they got pretty much close which ultimately led to the marriage. They have celebrated the engagement ceremony without magnificent celebrations. Just like the engagement, they have planned to do the wedding in a simple and private way, according to the reports. Both the families had accepted the alliance happily despite they belonged to two different religions.
Priyamani is all admiration's for her boyfriend and she said that he is straight forward and a person with a great sense of humour. The couple will soon tie the knot by the end of this year and further details are anticipated to be declared soon by the actress via social media.