Actress Anjali's shocking price for an item song!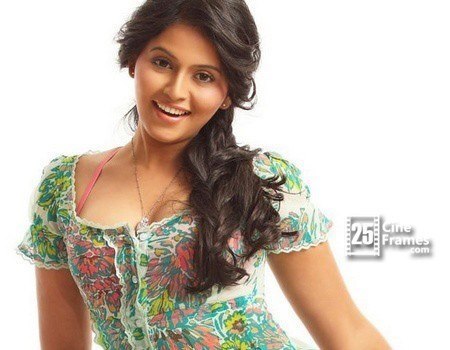 Tollywood commercial movies have now caught a regular custom of stuffing themselves with the hot item songs danced by highly demanded contemporary actresses. The makers are offering good remuneration to hire even famous heroines for the item numbers that claim huge attention in the movies of star heroes.
But however, producers cannot pour crores of rupees just as the remuneration for an actress who performs just in a single item song. Now according to the latest unofficial buzz in the film nagar, the makers of Ram Charan Tej's upcoming movie have gone through similar shocking phase when the actress they approached for an item number demanded a whopping charge.
Anasuya to romance with Nagarjuna as Maradalu! | Ritu Kaur Spicy Stills | Actress Poorna's Bra and Liplock Visuals!
As per buzz, Srinu Vaitla, who is all set to team up with Charan for his next tentatively titled movie 'My Name is Raju', approached south Indian actress Anjali for doing an item song but she shocked the team demanding almost Rs 1 Crore for this single one. Reportedly, she offered a low charge only when they can give her a role in the movie, unless she makes it a fixed 1 Crore for the item song. Although it is yet to be officially confirmed, the makers are now hunting for another actress with a lower price than Anjali's.
Hero Nagarjuna Suffers a serious Disease | Comedian MS Narayana Undergoing Surgery | Manchu Manoj Officially Marriage fixed with Pranitha