A.R.RAHMAN WALKING OUT OF MOVIE
Even i did not believe to my eyes that A.R. Rahman who is a person full of positivity walked out of one of the discussions of Aamir khan films. Yes it is true, A.R. Rahman and Prasoon Joshi has walked out of the theater with great discomfort or to be precise they were angry with the team of this movie.
According to the sources, both of the music masters were working for Aamir khans yet to be announced movie-'secret superstar'. Both the music masters were working constantly for Aamir khan's upcoming movie. But were disappointed as none of the team members or the actor itself showed no interest in the progress of the movie.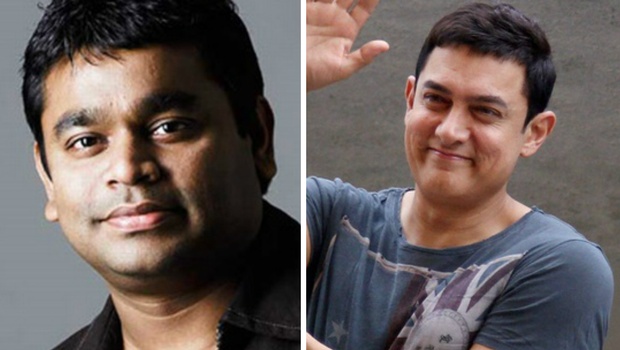 And because of no interest from their side he just left the project on which he was working for Aamir.
The actor, Aamir khan couldn't help to convince Rahman as the actor was busy in his sets of of the upcoming film "dangal" in which Aamir seemed to put on 25 kg weight, which will hit the screens by the end of 2016. We can see how Aamir is careless towards his film' secret superstar', directed by his manager Advait Chandan.
Well we must say, it is a huge loss for the team of secret superstar because there are several opportunities for A.R.Rahman but the team will have to pay the losses.
This project would had been a big project but it will sadly be not, as the project would gain a lot of popularity as it had two most important leaders of the Bolly nation.
Also heard, music composer Ankit Trivedi and Kausar Munir-lyricist have been selected in the place of A.R.Rahman and lyricist Prasoon Joshi.
The secret superstar will be a story about a child and mother, where Aamir khan is not playing a lead role. This movie is likely to be a musical flick.