MAHESH BABU CHANGES FOR ONE LOOK:
All of us are in love with the new looking that Mahesh babu is gearing in his upcoming movie-'Brahmotsavam'. This film is becoming the talk of the town movie in the Telugu speaking states. All of his looks has mesmerised us. The character of Mahesh babu in the movie is a smart as well as simple young man from Vijayawada. It was great difficulty to come to conclusion on what Mahesh babu should look like. The designers had almost made 100 changes for Mahesh babu's look. And so they spent a lot of money on his looks and it really made worth it.
The directors and producers agreed to spend lump sum amount on his looks so the makers made the most of it. And even Mahesh babu almost tried 100 different looks which was been brought by the designers. And to your knowledge this 100 costumes which Mahesh babu has tried is almost four times of the costumes that any star would change in his movie. Also the producers and directors had spent almost 1 crore just for his costumes! For Mahesh babu looks his stylist akshay was taking great care for his wardrobe to be finalized.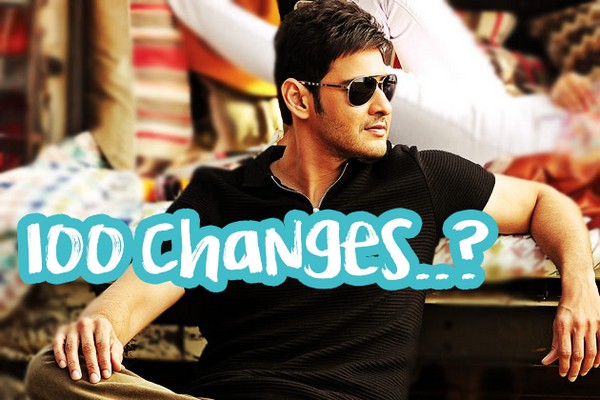 100 Changes Behind Mahesh's Simple Look
We can see people talking about his looks from his initial poster release and has become the sensation of the town. This super star Mahesh babu has gained all the attention towards him by his simple look. And by this look in his upcoming movie we all might be wondering how come he looks so young in all of his movies. Isn't it?
And we must say Mahesh babu is just rocking his simple look! Mahesh babu has gone under rigorous physical training for this new look in his movie. Even his female lead partner in the movie, Samantha also stated that she cannot take her eyes off from Mahesh babu's looks.
So viewers now reading to this article don't just sit ant stare Mahesh babu's look in the movie instead enjoy this family entertainer.